In the next following years, there will be many superhero movies released - and that is if we only take into account only the projects which were already announced. So it is a good time to be a fan of comic book adaptations - but how long can this last?
Will the masses become tired of this genre, just like it happened many times before with other genres, such as the western or the sword-and-sandal epics?
We'll just have to wait and see. And even if some of the already announced projects won't actually make it, they won't be the first ones. Check out this short list of failed DC superhero projects!
Batman Triumphant
The first superhero film we should mention is one that has a pretty good name: Batman Triumphant was supposed to be the 5th film in the series opened by Tim Burton's Batman film. Of course, this director only helmed two Batman films, being replaced by Joel Schumacher when the studio decided that Burton's vision was too a dark one.
And Warner Bros did believe that they had a great franchise on their hands, even after Batman Forever hit the big screens. They changed their mind after Batman and Robin, though"¦
This superhero sequel, Batman Triumphant, was supposed to see the return of the main cast (George Clooney, Chris O'Donnell, and Alicia Silverstone), as well as being set to feature a heap of villains: Scarecrow (Steve Buscemi or Jeff Goldblum), Mad Hatter (Martin Short), Man Bat (Mark Linn-Baker), as well as Harley Quinn (Madonna).
But wait, this isn't all - presumably, the biggest twist was supposed to see the return of Jack Nicholson as the Joker.
Quite a few villains, right? Do you remember how Bane was portrayed in Batman and Robin? Well, maybe this superhero movie was meant to be canceled from the first place"¦
Darren Aronofsky's Batman: Year One
As soon as Batman Triumphant was canceled, Warner Bros knew that they needed to change something and have the superhero arrive on the silver screens as soon as possible. After circling the idea of a Batman Beyond film, the studio settled on Frank Miller's Batman: Year One. And the director was a newcomer at that time: Darren Aronofsky, who met great critical success with Pi and Requiem for a Dream.
The director approached Frank Miller, asking for his help in adapting the storyline for the big screens. Thus, Bruce Wayne was supposed to have lost a great part of his wealth, Jim Gordon was supposed to be a down on his luck detective on the brink of suicide, while the movie itself was supposed to be a hard R-rated one.
Count us in!
Of course, this superhero film didn't see the light of day. Nonetheless, many of the ideas from Batman: Year One ended up in Batman Begins.
Still, having an R-rated film about the most beloved superhero is something we really want to see"¦
Justice League Mortal
If this superhero film was made, DC would have beaten Marvel in bringing the first ensemble cast for a major comic book movie.
George Miller (who directed the awesome Mad Max: Fury Road) was already hired to helm Justice League Mortal, while the cast was already in place: Armie Hammer (Batman), D.J. Cotrona (Superman), Megan Gale (Wonder Woman), Adam Brody (The Flash), Common (Green Lantern), Santiago Cabrera (Aquaman), and Hugh Keays-Byrne (Martian Manhunter). The villain was supposed to be Maxwell Lord and was set to be portrayed by Jay Baruchel.
What happened? It's everybody's guess as to why the project failed to be launched. But a documentary about this failed superhero project is almost green-light by Warner Bros.
Catwoman by Tim Burton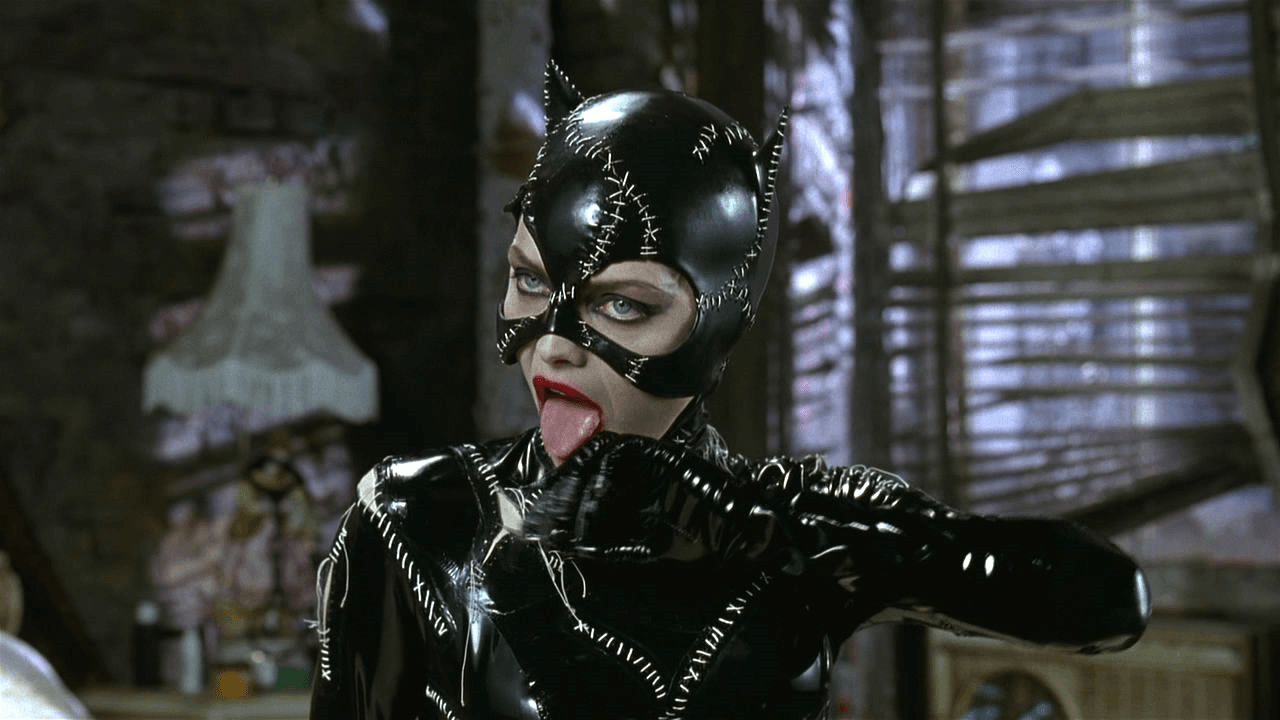 Tim Burton was the first director to redefine the superhero genre. And, after leaving the Batman franchise, he had his eyes on another DC character: Catwoman was supposed to see the return of Michelle Pfeiffer, on a script written by Daniel Waters (who also wrote Batman and Batman Returns).
As the director wanted, this superhero flick would have been a spin-off of Batman Returns - but then Batman Forever and Batman and Robin happened and it all went down the drain.
Michelle Pfeiffer's Catwoman was one of the highlights of Batman Returns and we would have loved a movie with her all about this antihero. Instead, we got Halle Berry"¦
Tim Burton's Superman Lives
Tim Burton had has quite a few superhero projects, with only 2 of them materialized. Superman lives is, at this moment, the most well-known failed attempt at bringing a superhero on the big screens. "The Death and Life of Superman" was supposed to be the storyline to be adapted, while Nicholas Cage was cast as the Man of Steel. Sandra Bullock was cast as Lois Lane, Chris Rock was set to become Jimmy Olsen, and Jim Carrey was set to return in a superhero movie, this time as Brainiac.
Things didn't go well - Warner Bros had had a quite a few costly flops prior to this superhero project, parts of the script were leaked and the fans didn't like what they saw (a Superman stricken with all sorts of existential problems), and the casting seemed just horrible.
The documentary The Death of Superman Lives: What Happened? explains, well, what happened and it shows that fans shouldn't pass judgement just on a couple of pieces of information. With Nicholas Cage as the protagonist, this superhero movie would have been something like we never saw before (and, most likely, like we'll never see again).
Watchmen by Terry Gilliam
Many fans of this graphic novel may believe that Zack Snyder's adaptation failed on quite a few levels. However, he wasn't the first director to tackle this superhero novel - before him, in the early "˜90's, Terry Gilliam (Twelve Monkeys, Brazil, and some other awesome movies) attempted to bring these heroes to life.
In his script, the twist at the end would have seen Ozymandias going back in time and stopping the creation of Dr. Manhattan, with the rest of the superheroes (Nite Owl, Rorschach, and Silk Spectre) ending up being mistaken as some people dressed like their favorite superheroes.
Besides considering this script as being too meta, the studio also said that this movie would have required a massive budget (for that time, at least) of over $100 million. Nonetheless, Terry Gilliam would have been the best choice for a director of Watchmen, because he has always managed to bring the weird and unfashionable into the mainstream.
Green Arrow's Super Max
David S. Goyer had this idea for a movie, back when Batman Begins was released: Green Arrow being framed for a murder and sent to a jail where all the baddies of the DC universe are held (including in here Lex Luthor and the Joker). The superhero would have had to break free and clear his name, while also fending off the assaults of villains out to get him.
Sounds interesting because it is interesting - not at all an origin story, Super Max was the perfect occasion for bringing the DCMU to a start. The movie was then officially announced in 2008 - though nothing happened afterwards.
The project isn't as dead as all the others mentioned in this list - but it isn't alive either. Who knows - maybe DC and Warner Bros will eventually make this superhero film happen.
A Joss Whedon first attempt at directing a superhero movie
Way before the two very successful Avengers movies, Joss Whedon was interested in another superhero, from the other side of the superhero universe. Hired by producer Joel Silver, Joss Whedon (who already had an excellent track at bringing badass heroines to life) was supposed to helm the first ever Wonder Woman movie.
According to the director, he never actually wrote the full script for the movie, although he did outline the essentials: a traditional origin for the character, a crash-landing of Steve Trevor on the Amazonian island, his coming back into the world accompanied by DC's most well-known superheroine.
Joss Whedon didn't complete the script for one reason only: he soon realized that he and the studio execs were not at all on the same page. Those people must now realize what huge mistake they have made.