Mads Mikkelsen is the latest actor rumored to appear in next year's Doctor Strange. More interestingly, he is rumored to portray a second villain, besides Chiwetel Ejiofor's Baron Mordo. And if you've seen at least an episode from the hit series Hannibal, you know that there are very few actors who could send chills down your spine, other than him.
So what villainous character could he bring to life? Here are our top 5 choices!
To be noted, we do believe that Mads Mikkelsen won't portray just a human antagonist, but rather a demon from another dimension.
Mads Mikkelsen as Nightmare
Nightmare is the foe Doctor Strange battled in his first appearance in the comic books. As the name suggests, he is a demonic entity who torments people in their sleep, more often than not trapping them in his own dimension.
Mads Mikkelsen can be Nightmare pretty easily. Although we don't know whether or not he will be an ally of Baron Mordo, or a secondary villain.
Another possibility would be that Mads Mikkelsen's character is an ally of a bigger villain - Dormammu, which leads us to suspect that the actor will appear in more movies than just next year's Doctor Strange.
Satannish
Satannish is also a demonic entity with whom Doctor Strange has clashed since his early days. A Hell Lord, Satannish was created by Dormammu and is, basically, a physically imposing green monster. His special ability is that he can grant mortals mystical powers - this comes with a price, though, this being the mortal's soul.
Mads Mikkelsen can also be this character, who has also been an ally of Baron Mordo in the comics. A relatively unknown villain, he can be the perfect choice before bringing in the better known Doctor Strange supervillains.
In this case, Mads Mikkelsen may sign for more than just one single Doctor Strange movie. And even if he doesn't, Satannish is the perfect way to introduce the powerful Hell Lords into the MCU.
D'Spayre
When it comes to the characters Mads Mikkelsen could portray, D'Spayre is one of the most ancient ones. A demon created by the Dweller in Darkness tens of thousands of years ago, this villain uses illusions in order to strike fear in the hearts of both heroes and villains alike. For D'Spayre, fear is what brings power, feeding on it.
Rumored to be the first Marvel movie with actual horror influences, this character is the perfect choice for a second villain. And if Mads Mikkelsen will portray him, this will open up the possibility of the Dweller in Darkness to appear in the sequels.
To be noted, D'Spayre is a Fear Lord, just like Nightmare.
Dormammu
The most powerful enemy of Doctor Strange, Dormammu is the ruler of the Dark Dimension. Mads Mikkelsen is the perfect actor to bring this villain to life, although we won't actually see him in the flesh - a giant demon, Dormammu can only be brought on the silver screens via motion capture.
Of course, it may be a bit early to introduce this powerful Doctor Strange enemy (especially since there are rumors that he will become the next threat of the MCU, after the defeat of Thanos). Nonetheless, Mads Mikkelsen can make just a brief cameo, as an ally of Baron Mordo.
To be noted, he has made several other alliances in the comics, most notably with Loki.
Mephisto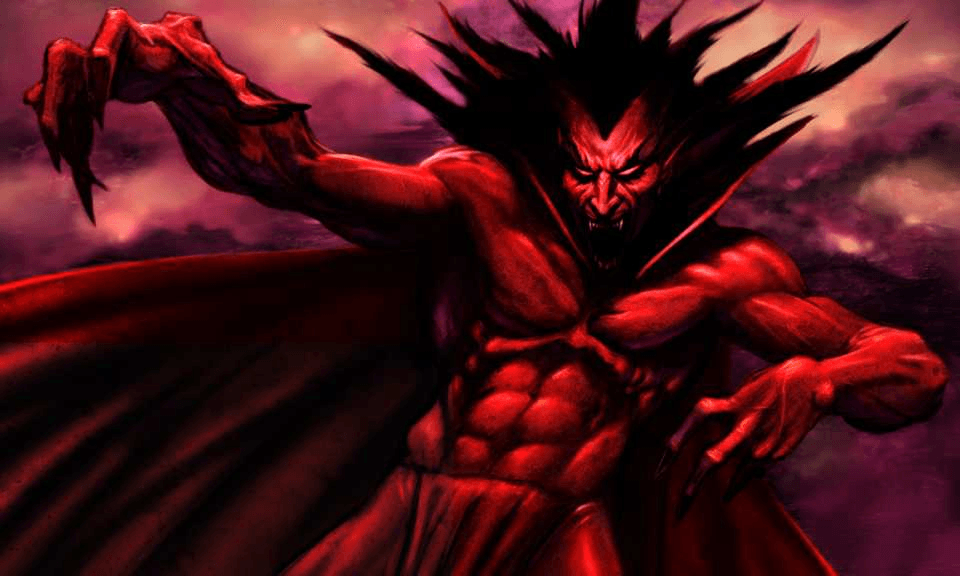 One of the most interesting Doctor Strange villains, Mephisto is the kind of villain who cannot be destroyed - even if Doctor Strange somehow manages to kill him, he is quickly respawned in hell.
He has shapeshifting abilities, has super strength, can cast illusions, and so on - however, even if he is so powerful, he doesn't actually like fighting that much. Instead, he likes striking bargains - he is, after all, the one that made Johnny Blaze into a Ghost Rider.
From this point of view, given the fact that he can manipulate both heroes and villains alike, he can be a main contender to replacing Thanos as the big baddie of the MCU.
And who better than Mad Mikkelsen for the role?
On the next page, something totally unrelated to Doctor Strange and Mads Mikkelsen!
Star Wars: The Force Awakens