A month or two back, when I was dramatically less busy than I am now, I wrote a review for, uh, the OTHER big tentpole superheroes-punching-each other movie to come out this year. You know, the one I'll refuse to name.
Let's just call it a Bad, Very Serious, Depressing and Overwhelmingly Joyless movie. BVS:DoJ, for short. Well, after seeing that movie WHICH I COMPLETELY REFUSED TO NAME SO DON'T EVEN TRY TO GUESS WHICH MOVIE I'M TALKING ABOUT, I was really nervously excited for this movie. A friend of mine who saw it early absolutely hated it, but I remained hopeful. Aaaaaaaaaaaand, I loved it.
So now that Disney's check has cleared (THIS IS A JOKE. I SHOULDN'T HAVE TO STATE THAT BUT THERE ARE SOME DUMB MORONS WHO ACTUALLY BELIEVE THAT CRITICS ARE PAID OFF TO HATE DC MOVIES AND LIKE MARVEL ONES AND I WANTED TO MAKE IT CLEAR TO THOSE DUMB MORONS THAT I AM KIDDING ABOUT BEING PAID BY DISNEY), I can get to work talking about why I liked this movie so much.
SPOILERS AHEAD.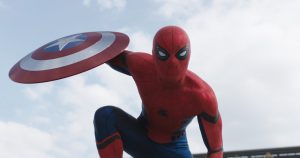 Source: forbes.com
10. Spider-Man
So, although my comic collection stretches into the thousands, I haven't actually been alive, or reading, for that long compared to some people. So the Spider-Man I grew up with was the Ultimate version of Peter Parker.
Ultimate Spider-Man was my favorite comic for years. I read it right up until Peter died (and to this day, Miles rules), which happened at a very significant time in my life, personally. As such, I have a deep personal attachment to Spider-Man as a character, and I have to say that this was far and away the best adaptation of that character I've ever seen onscreen.
Tom Holland absolutely nails the heck out of the very well-written part. Peter comes cross as an actual kid for the first time I can think of, ever. He seems dorky and chatty and overly excitable and oh, my God, I'm so happy that Peter Parker is finally on screen! I like those Sam Raimi Spider-Man movies a bunch and The Amazing Spider-Man films are okay enough, but THIS? This is what I've been waiting for.
After so long, it's good to see the character that most shaped who I am today finally in the right hands.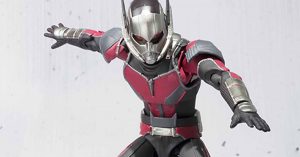 Source: robot6.comicbookresources.com
9. Ant-Man
So I had an excellent time at Ant-Man last year. It's a fun movie that I'll one hundred percent stand behind and defend. So, hearing that Paul Rudd would be reprising his role for this movie was a pleasant surprise.
And he's absolutely delightful.
DOUBLE WARNING ABOUT SPOILERS, BECAUSE PEOPLE DON'T PAY ATTENTION TO THESE THINGS.
And seeing him Giant-Man-up in the big fight scene made my little nerd heart go all a-flutter. Easily the source of most of my favorite lines, Rudd pulls off the "what-am-I-doing-here" charm necessary for a character like Scott Lang. He's funny, likable, and kind of an idiot, and I love that new helmet design so, so much.
His interactions with the other Avengers were note-perfect and I was left wanting to go back and watch Ant-Man again. Which I am doing literally as I write this. Fun movie. Oh, and seeing the Hawkeye/Ant-Man "riding the arrow" move made me squeal like a piglet.
I was very happy.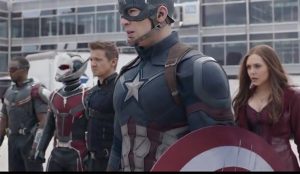 Source: comicbook.com
8. Everyone Gets a Moment
Since we're talking about a small (heh) role I liked, I thought I should mention that EVERYONE FEELS UTILIZED in this movie.
In That Other Movie, they only had three major heroes and two major villains and it still felt like no one got enough screen time. Here though, everyone gets a beat.
Scarlet Witch completes her AOU character arc; Hawkeye continues to act as her mentor; Black Widow has to re-examine her role as a friend and a spy; Vision works on his humanity; Falcon figures out his relationship to Cap…and that's not even getting to the main characters.
In a movie that is definitively Cap's story, it's amazing that so much time can be spent on these characters we already know and love, without feeling like it's taking away from the whole. Specifically, Black Panther is wonderful. I literally cannot wait for his solo movie.
Also, if you can't find pleasure in The Vision wearing a sweater and learning how to cook, then you are legitimately just a bad person. Like, a bad human being to the core of the soul you don't have.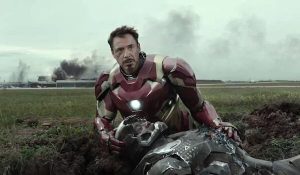 Source: cinemablend.com
7. It has Consequences without Wasting Characters
So when Rhodey hit the ground (I WARNED YOU ABOUT SPOILERS TWICE ALREADY. DO NOT PRETEND LIKE I DIDN'T.), the air went out of my theater. I heard people behind me gasp. And this wasn't an opening night, nerd-filled theater, this was 10:30 at night on a Friday in a beautiful, crowded theater (The Sherman Oaks Arclight, in case you were curious for some reason.).
And still, the audience felt scared and worried. I've heard people whine and whinge about how "no one died in this movie". But I couldn't have been happier with that outcome.
Killing a character needs to be done for that character's sake, not to artificially manufacture drama (JLA AND STARMAN SPOILERS IN THE NEXT FEW SENTENCES). Aztek's death in JLA World War III? That served the character. Ted Knight's death in Starman? That was the payoff to his story. But axing War Machine would have been pointless.
And, since Marvel characters don't tend to stay dead for long, paralysis feels like a way bigger deal. I'm glad Rhodey didn't get fridged. You never break a toy unless you really need to. And this movie didn't need to.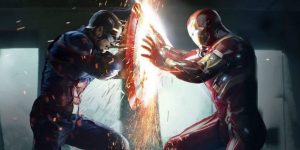 Source: screenrant.com
6.  It Maintains a Perfect Tone
God, does this film perfectly handle its tone.
It's light enough to be fun but emotional enough to have weight. Lighter beats like Ant-Man and Spider-Man make the darker moments hit all the harder. And that's necessary in this film, which is basically I Don't Like it when Mommy and Daddy Fight, The Movie.
It's a movie where every punch is thrown against the will of both parties. No one in this movie wants to be fighting. But it's still enjoyable to view. It's incredible to see the beautiful action choreography in the final fight scene and be begging for it to stop.
It's not a tough movie to watch, but it punches you in the gut repeatedly as you do. But it's so good, you just sit there and beg for more. I'm already figuring out when I can see it again, just because I need that movie in my life for another two and a half hours.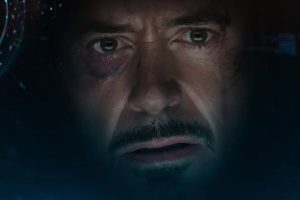 Source: moviepilot.com
5. It Furthers Major Character Arcs
This movie fits into the MCU like a puzzle piece. Let's run down the character arcs it hits on, shall we?
Hawkeye's AOU arc of wanting to retire but being unable to. Scarlet Witch's arc about her coming to terms with her powers and how to use them. Vision trying to be more human. Ant-Man trying to live up to his potential.And let's not forget about Steve and Tony.
Steve continues his development from TWS, learning that he has to stand up for what he personally believes in, even if it means standing against  his government (TWS) or those he cares about (CW).
But it's Tony Stark's arc that most fascinates me. Tony's Phase One arc shows him becoming the kind of hero who'd risk the ultimate sacrifice to save the world, which he does in The Avengers. His post-Avengers arc is about him trying to ask the question, "Who will save us?" In Iron Man 3, he realizes he can't save the world by himself so he deactivates House Party. In Age of Ultron, he realizes he can't invent something to save the world, so he puts his faith in the government and the Avengers. Civil War shows him realizing that the government can't even be trusted to save the world from the horrifying threats that it faces.
It's a fascinating character progression and I really want to see where it goes next.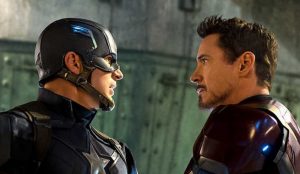 Source: comicbook.com
4. It Justifies its Conflict
I really don't like having to constantly go back and address That Other Movie, but I feel it's important to draw parallels between the two, to show why this one works and that one didn't.
Here, the conflict is motivated by completely believable forces. Tony has wanted to put the Avengers in check with a higher authority as part of his arc since IM3, whereas Steve is still riding high on the I don't trust big brother kick from TWS.
This creates a natural, and justified, rift. And after the end-movie reveal of who killed the Starks, (no, it wasn't the Lannisters) the Steve/Tony conflict becomes much more emotional and intense.
Tony's actions may be irrational, but they make sense from the perspective of what he's going through at the moment.
It's ok to have a character act dumb SOMETIMES, especially under extreme emotional duress, but when they act like a total meatheaded idiot all the time to justify the plot, then you're in That Other Movie territory.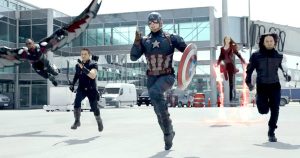 Source: movieweb.com
3. That Airport Fight
And now I turn off my educated film criticism brain so I can truly say, OH MY GOD, HOW SUPER MEGA AWESOME WAS THAT AIRPORT FIGHT? IT WAS THE GREATEST THING I'VE SEEN IN FOREVER!! SOOO COOL!!
A-hem.
Back to smart-person Hunter for criticism and stuff. The airport fight is basically just every single possible combination of characters you could ever want. Ant-Man vs Spider-Man? Got it! Hawkeye vs. Black Panther? That's there too! War Machine vs Captain America? Black Widow vs. Scarlet Witch? All in one glorious fight scene.
And it's not JUST fighting, it's also full of little character moments that make it even better. The Captain America/Spider-Man beat made me audibly happy in the theater. I already mentioned Scott going Giant Man and the arrow riding, but both of those were equally amazing to me.
Anything Black Panther did was fantastic. I can't wait to get this one on Blu-Ray, because that fight will be playing on a non-stop loop in my house forever.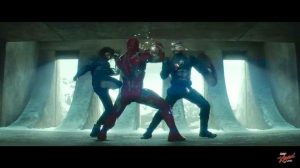 Source: smh.com
2. Every Moment is Earned
Y'know what? I'm sick of typing out the words That Other Movie every time I need to talk about it. Let's just call it TOM for short.
So TOM's problem is that it tries to deliver emotional weight to characters to whom we had no attachment. You can't just pretend that we care about these cape wearing superheroes because they exist, you have to build that attachment.
And the MCU has spent the time on these characters that is necessary to make us care. This version of Iron Man has been around for eight years, and Cap for five. We know them. We care about them. So seeing them fight actually has weight to it. We've seen them fight together, so seeing them split apart hurts, and rightfully so.
I don't think it's possible to make an emotionally powerful superhero vs. superhero movie without that sense of attachment to the characters.
I mean, I personally prefer to see my heroes team up against villains than fight each other, but this is the best hero vs. hero movie we're likely to get.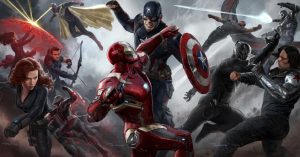 Source: joeblo.com
1. The Character Relationships are Perfect
This movie legitimately feels like a real fight between friends. If you've ever been angry with a close friend, scenes in this film will hit uncomfortably close to home.
They act like real people. Steve is headstrong, and doesn't do a good job explaining himself, and Tony is unwilling to hear him out. Hmm, that sounds like a number of real arguments I've had. They fight like people who really don't want to be fighting. It makes the film work so damn well when you see these characters pulling punches for the sake of their friendship. And this is a film about friendships, both between Steve and Tony and Steve and Bucky.
These characters have been built throughout years of films to the point where they feel realized in ways that aren't possible for a movie like TOM.
The key is patience. Marvel spent years of carefully crafted films to get to this point. They were incredibly patient, and didn't try to rush anything before its time (Except maybe Iron Man 2; that one feels a bit rushed). And because of that, their track record has been incredible.
I'd go so far as to say that Marvel has yet to make an outright bad movie. They've made mediocre movies, sure. They've made movies that weren't great, yeah. But "bad"? Not yet. And if they continue to make note perfect, well paced and written, enjoyable movies with wonderful character work, they won't make one any time soon.