Justin Roiland, known for voicing the titular characters on Adult Swim's animated comedy "Rick and Morty," has been charged with felony domestic abuse and false imprisonment, as reported by NBC News. As a result, Adult Swim has decided to sever ties with Roiland and has committed to finding a replacement.
Numerous fans are already declaring "Rick and Morty" doomed now that Justin Roiland, the show's co-creator and lead voice actor, has been charged with felony domestic abuse and false imprisonment and Adult Swim has cut ties with him, pledging to recast. Some argue that Roiland was the show's heart and soul, leaving many to wonder how it can continue without him.
Before tackling those concerns, it's important to acknowledge that Adult Swim made the right decision, even if the show suffers as a result. No artwork is worth the suffering and harm inflicted upon others, and no individual should be allowed to maintain their power and privilege while continuing to perpetrate such abuse, regardless of their level of talent.
It's not entirely clear if the success of "Rick and Morty" is entirely dependent on Justin Roiland's talents. While he is known for his distinctive voice acting style, he has a limited range and is only one of many writers on the show. Additionally, there are numerous other voice actors who could easily fill in any gaps left by Roiland's absence. Ultimately, the show will likely continue to thrive even without him.
Roiland's voices aren't that hard to do
After six seasons, it's easy to overlook the fact that a significant part of what initially drew viewers to "Rick and Morty" was the apparent lack of effort put into it. The animation was scribbly and the dialogue seemed improvised, but it all worked together to create a sense that the creators were just phoning it in. However, "Rick and Morty" distinguished itself from other Adult Swim shows by weaving intricate, multifaceted stories that were carefully crafted beneath the surface of its seemingly irreverent exterior.
In the grand scheme of things, Justin Roiland's limited range actually complemented "Rick and Morty" quite well. His vocal performances for the titular characters were not exceptional, but rather fell in line with the show's overall vibe of appearing low-effort. Roiland's Morty voice was nothing more than a high-pitched screech, while his Rick voice was a deeper, raspier version of the same. In the past few years, Roiland has taken on more projects, making his lack of range more apparent. For instance, his character in "Solar Opposites" sounds the same as his characters in the "High on Life" video game, all of which sound like either Morty or Rick. In fact, the satirical news outlet Hard Drive once lampooned Roiland's creative limitations in a headline that read, "Justin Roiland on Cusp of Coming Up With Third Voice."
Going forward, it will be a relatively straightforward task for whoever replaces Justin Roiland on "Rick and Morty". While they may need to take care of their vocal cords, the fact remains that almost every fan of the show can do a passable impression of the two titular characters. However, the show's creators will not be hiring just anyone, but a professional voice actor. It's even possible that casual viewers who are unaware of the situation may not even notice the change. While die-hard fans may require a bit of time to adjust, it's unlikely that the replacement will result in a significant difference.
Rick and Morty is more than one man
Let's take a moment to shift our focus from Roiland because a TV show is more than just one person. We cannot overlook the fact that "Rick and Morty" co-creator Dan Harmon's storytelling skills are fundamental to the show's success. However, there are numerous other creative voices involved in the show as well. Nowadays, "Rick and Morty" has a large team of writers who play a significant role in making the show what it is.
The most recent season 6 of "Rick and Morty" saw a diverse set of writers contributing to the show, including Heather Anne Campbell of "The Eric Andre Show" and "American Dad" fame, Anne Lang of "Tuca and Bertie," and Alex Rubens of "Key and Peele" and "Big Mouth." 
Previous seasons have also seen talented writers and story editors like Jeff Loveness of "Ant-Man and the Wasp: Quantumania," Tom Kauffman of "Loki," and Jessica Gao of "She-Hulk: Attorney at Law." With such an impressive roster of writing talent, it's clear that "Rick and Morty" is not lacking in creative minds. In contrast, Justin Roiland has only received a "written by" credit for four episodes throughout the entire series, despite his voice being a recognizable presence on the show. Ultimately, the show's success is a product of the entire ensemble of writers and performers rather than any one individual.
The rest of the cast can shine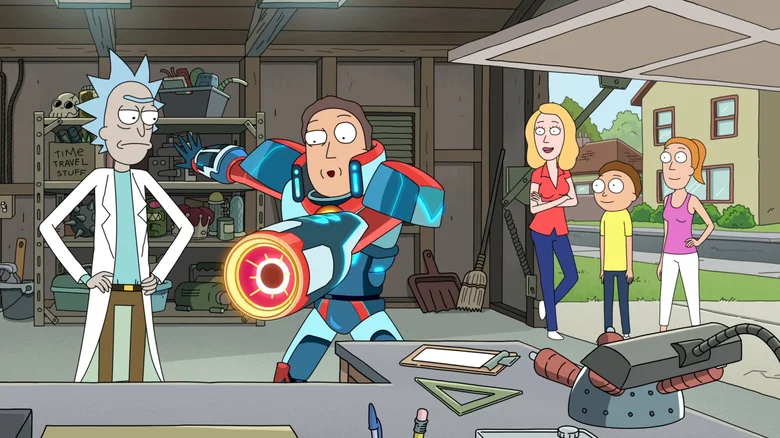 Although Rick and Morty are the show's namesake characters, "Rick and Morty" has a diverse and incredible ensemble cast that goes beyond the titular characters. Jerry, played by Chris Parnell of "Archer" fame, fits his character perfectly. Sarah Chalke delivers powerful performances as Beth, and Spencer Grammer's sarcasm as Summer is consistently enjoyable. The main cast has remained the same and they seem to genuinely enjoy being a part of the "Rick and Morty" team. Spencer Grammer once stated that she would rather work on "Rick and Morty" for free than pursue another job, which shows her love for the show.
Furthermore, some of the best episodes of "Rick and Morty" are the ones where the other main characters take center stage. For instance, in season 2's "Total Rickall," the Smith-Sanchez family is trapped with parasitic creatures who can manipulate memories, resulting in one of the show's most highly regarded episodes. Similarly, season 3's "The ABCs of Beth" has the family's matriarch delving into her traumatic past, making it another fan favorite. The most recent season also features multiple episodes where the supporting cast gets more screen time, resulting in a better series overall. Chalke once again delivers outstanding performances, including opposite herself, in "Bethic Twinstinct," while Parnell takes on significant roles in at least three episodes.
A great Season 7 will put fans at ease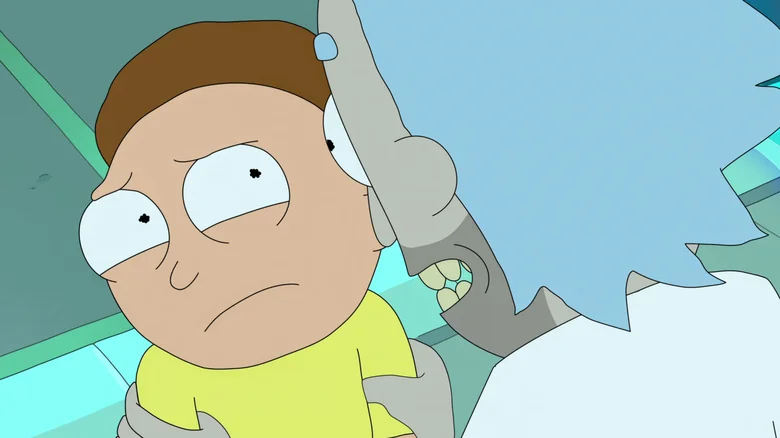 Season 7 of "Rick and Morty" could potentially be the best yet, with a talented replacement for Roiland and a team of skilled comedy writers. Although some fans may complain that the show won't be the same without Roiland, the changes are likely to be minimal, if not positive.
Ultimately, the decision to no longer work with Roiland due to serious allegations is more important than fan desires for consistency. Dan Harmon is still in charge, and with 40 episodes ordered by Adult Swim, the show will have plenty of time to settle into a new rhythm without Roiland. As long as the show continues to deliver laughs, any naysayers will eventually fade away. The best days of "Rick and Morty" are yet to come.