Let's talk about Superman and his fashion choices. Recently, there's been a lot of buzz around James Gunn's upcoming Superman movie, which promises to bring a more classic version of the character to the big screen. But here's the thing: some fans are worried that Gunn might make a critical mistake and bring back one of Superman's most controversial fashion accessories – the infamous red trunks.
So, should Gunn bring back the trunks?
Some fans may argue that the trunks are a classic part of Superman's look, but others believe that they make the character look silly and outdated. Moreover, if Superman is truly meant to be a modern-day icon, his outfit should reflect that.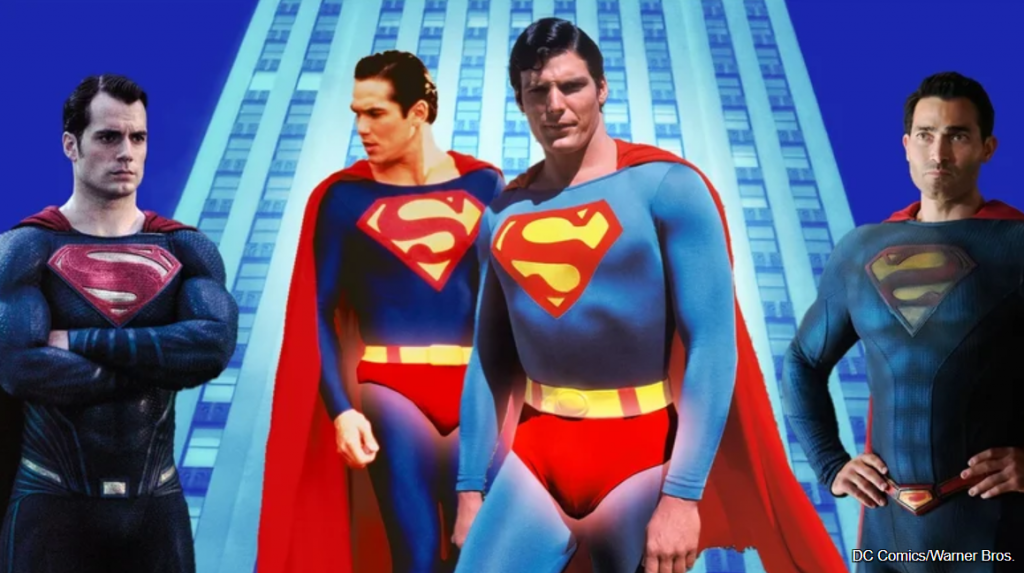 James Gunn, the DC Studios co-head, comics fan, and Superman reboot, used his Twitter account to tease a classic "All-Star Superman" style take on the character. He settled the debate about Superman's trunks by creating a poll asking whether he should wear them or not. Of the nearly half a million people who voted, 59.3% of them agreed that Superman's red trunks are good. James Gunn's take on the character seems to include the iconic red underwear.
Of course, Super-trunk fans are perfectly entitled to their opinion, but it is fundamentally wrong because we live in the future and should leave Superman's unwise costume choices from the 1930s behind. So let's take a closer look at why we should leave Gunn's classic Superman trunks to the time (several decades ago) and place (the nearest furnace) where they truly belong, despite the fact that many people still feel differently.
People's Desire to Cling to the Iconic Outfit of the Ultimate Hero is Understandable
Does it strike you as odd that James Gunn, in the midst of rebooting a cinematic universe and posting cryptic clues on Twitter about different aspects of the reboot, would take time to conduct a poll on something that, let's face it, appears quite absurd? However, it is not as unusual as it may seem. For example, Reddit is brimming with surprisingly intense arguments on the topic of Superman's red trunks. The pro-trunk faction argues that the attire is crucial to the color scheme and appearance, while detractors assert that it appears foolish.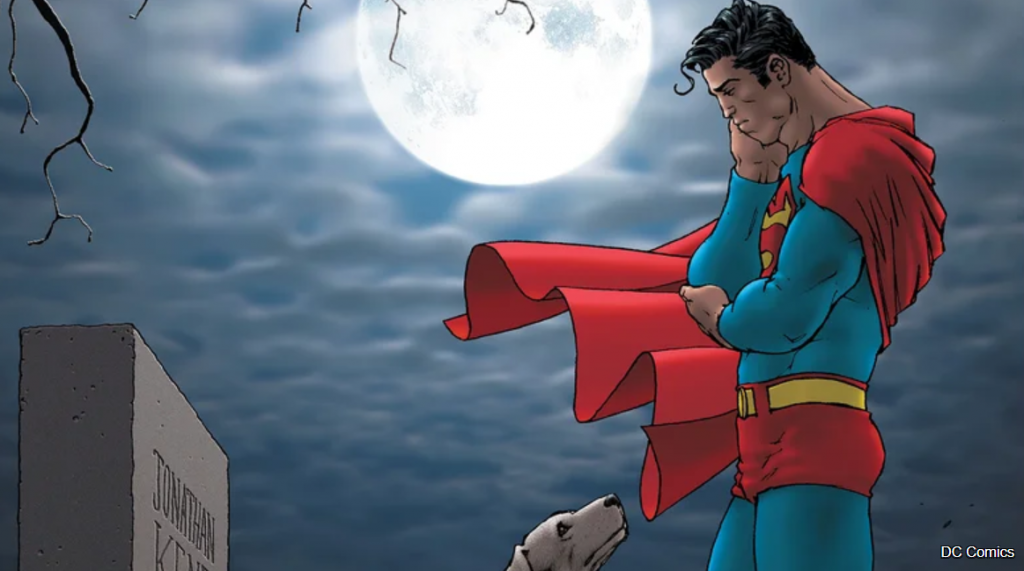 As some fans have pointed out, the debate over Superman's trunks becomes surprisingly heated and is unique to this particular character. "When Batman and Captain America lost their trunks, nobody paid much attention, but for some reason, it has become a never-ending feud within the Superman fandom," stated Redditor u/Adekis during one of the discussions.
The red trunks have become quite a phenomenon at this point, and that is not an overstatement. When writer Brian Michael Bendis reintroduced them in the comics in 2018, news sources like CBR chronicled the clothing item's in-universe narrative. Bendis himself promoted the trunks so enthusiastically that he even tossed a pair into the crowd at the 2018 Chicago Comic & Entertainment Expo (according to Bleeding Cool). Since they are a prominent feature of the character's most iconic design, it is understandable why the trunks hold a special place in the hearts of many fans. However, there is another side to the story.
Superman's Most Insignificant Design Element Need Not Be Preserved
The meaning concealed within Superman's trunks is straightforward. Jerry Siegel and Joe Shuster based the superhero's appearance on the muscular physiques of strongmen, professional wrestlers, and circus performers from that era. For these individuals, the trunks acted as an extra layer of clothing to conceal potentially embarrassing disclosures caused by the physical demands of their job.
Superman's costume is much stronger than typical off-the-shelf fabric, rendering such precautions unnecessary. Furthermore, even if he wore the same clothing as the general public, an additional layer would be of little help in preventing Doomsday from punching his athletic wear into another realm. As a result, from a functional standpoint, Superman's trunks are completely superfluous. Moreover, their visual impact is debatable since the same color-contrasting effect could be accomplished with something as basic as a belt.
Why would anyone even be concerned about the trunks nowadays despite the nostalgia? Over the decades, Superman has had a plethora of costumes, including the bizarre capeless design from the late 1990s' Electric Blue era. Every superhero who has been around for a long time has gone through various styles. While Superman is hardly a fashion icon in his universe, as he once had a mullet, this particular clothing item shouldn't even be on people's radar anymore.
The argument is whether the trunks are classic because they are old school. However, the original Superman, that wore the baggy red Y-fronts, could not even fly. The argument that superhero adaptations should retain their most iconic original design is also flawed, considering the numerous costume changes that Batman has gone through in various media, some of which did not feature the trunks. Although the trunks may hold significance for some fans, there is no objective reason for Superman to continue wearing them.
James Gunn's Poll May Serve as a Preemptive Move
Gunn, being a smart and well-informed guy on superheroes and their fandom, is probably aware of the more controversial corners of Superman's fandom, including the trunks debate, since he's working on the character. He might simply be indulging fans with the poll, covering his bases for a possible trunkless Superman design. As previously established, the trunks are redundant and unnecessary in every way. If Gunn decides to go without them, he could explain that the design didn't fit into the DCU context, despite the wishes of many fans.
Removing the trunks may trigger a new type of internet controversy. The toxic fans might resort to finding new ways to express their disapproval and raise their blood pressure by starting a #trunkgate campaign, even though Henry Cavill's portrayal of Superman didn't include the red trunks.
While the outcome of such a campaign might be unpleasant, it's still necessary to take action and get rid of the outdated design element, especially when it's in the form of a big pair of superhero shorts.