If you've been keeping an eye on superhero movie world for the last few days, you must have started believing that rumors are keen to come alive! Long rumored Jared Leto gets confirmed as The Joker in Suicide Squad, so does Ryan Reynolds as Deadpool. Another name to be added to the "˜rumor comes true' series and it's Benedict Cumberbatch as Doctor Strange! After weeks of silence, Marvel's officially announces Benedict as titular superhero of their Cinematic World's phase 3 venture that hits the theatres on 4 November, 2016.
Official Announcement from Marvel
Sherlock star Benedict Cumberbatch had been rumored for the role of Doctor Strange for almost a month and a half. Marvel was silent throughout this time and so was Benedict. But, finally, the gigantic studio broke silence by posting on their website that the star who has played a mathematician, a detective, a dragon and a genetically enhanced human, will play the superhero. Producer Kevin Feige states that the one who would play Dr. Strange needs to be of "˜great depth and sincerity' and is confident that Cumberbatch will demonstrate viewers "˜what makes Doctor Strange such a unique and compelling character'.
Change In The Original Story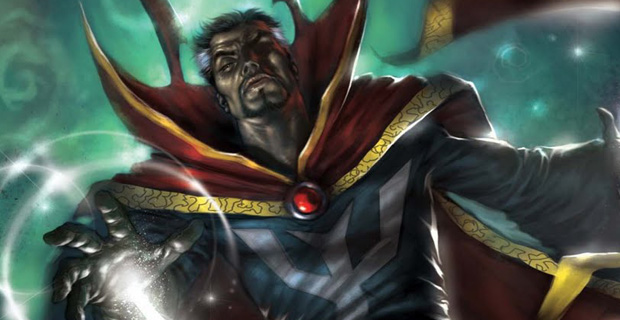 According to the comic book, Doctor Stephen Strange is a popular surgeon who has an accident that damages his hands. He sets for the Himalayas to get his hands cured by the Ancient One. The Himalayan master, at first, refuses to cure his hands but when Strange saves him from the attempt of murder by one of his followers, he cures his hands and teaches about the mystic arts. With this, Doctor Strange starts his journey as Earth's new Sorcerer Supreme and protects the planet from diverse magical threats. But, according to reports, writer Jon Spaihts will introduce some change from the original comic book script by introducing Doctor Strange as someone already having the powers.