The first photo from the set of Avengers: Infinity War has arrived on the Internet. Directors Joe and Anthony Russo have uploaded an image to their Facebook page that was taken during a rehearsal for the film.
The picture features an actor who is widely thought to be Josh Brolin. This makes the most sense, considering the motion-capture suit the actor is sporting; Brolin plays Thanos in the MCU, and that character is created almost entirely with CGI. You can see the photo below: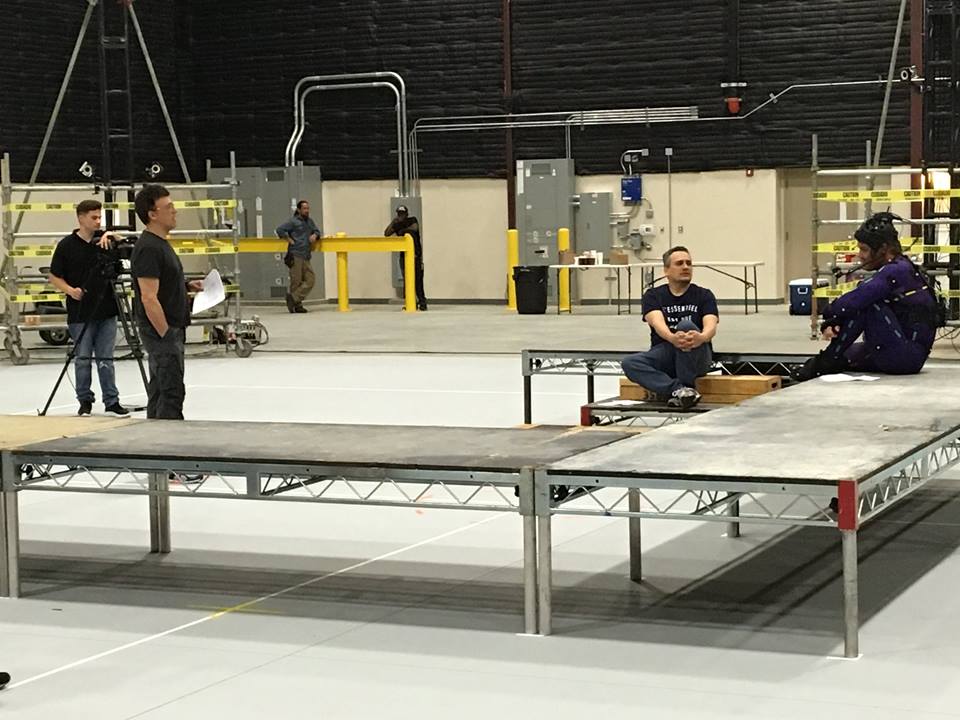 Infinity War will bring the Avengers back together following the divisive events of Captain America: Civil War. With the heroes split up between Team Cap and Team Iron Man, we're sure to see a lot of drama along with the action this new film promises.
Production on Infinity War officially begins this November. Part 1 of the film will hit theatres May 4, 2018, and by that time, another five movies from the MCU will have already been released.
You can follow the Russo brothers on Facebook here. Hopefully this is the first of many behind-the-scenes photos we'll see from this epic project.