Captain America: Civil War concept art is still being shared in conjunction with the film's DVD and Blu-ray release yesterday. In addition to a closer look at the airport scene, which artist Andy Park posted on Instagram, we've now been treated to several different looks that were considered for The Vision (Paul Bettany) in terms of his human clothing choices.
Marvel shared many possibilities for how we could have seen The Vision dressed in Civil War, along with an image of his traditional costume, and a new depiction of the Sokovia Accords scene, which features a none-too-pleased Steve Rogers.
Take a look at the new material below: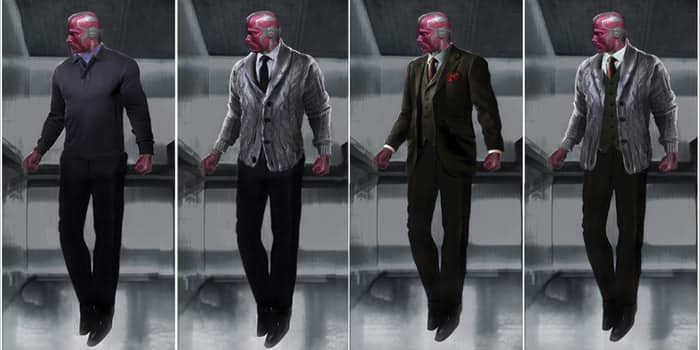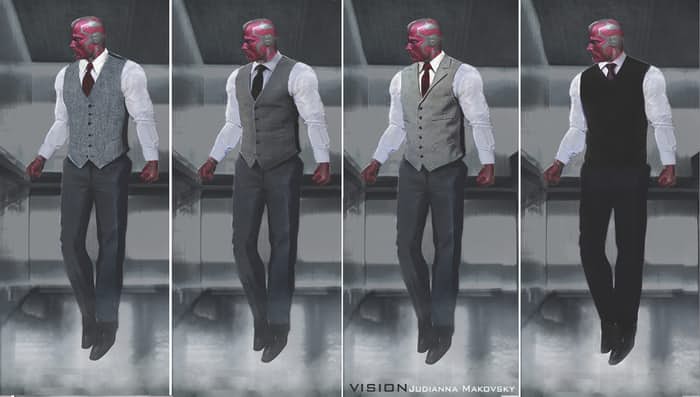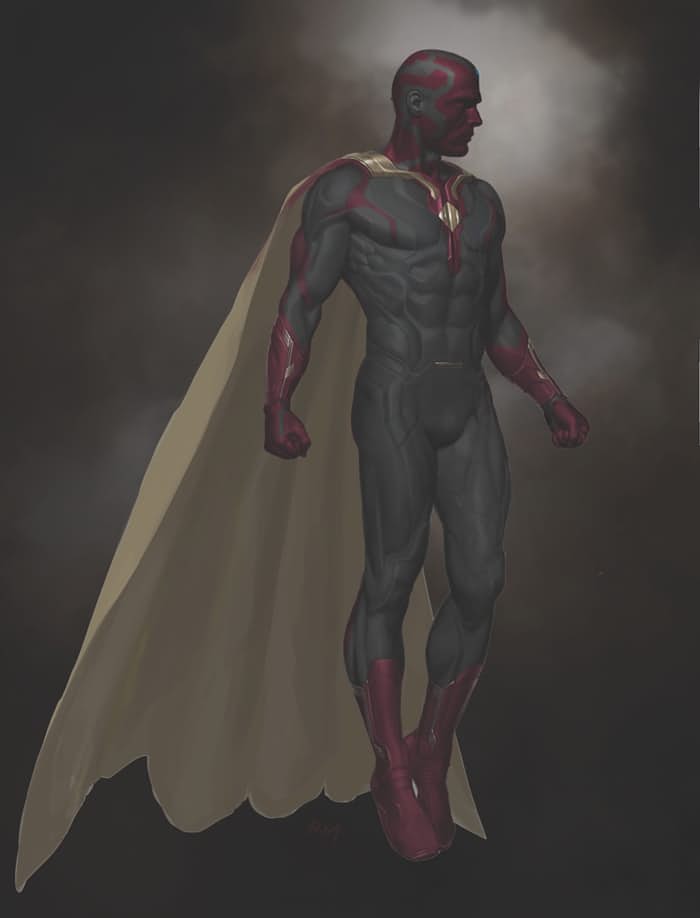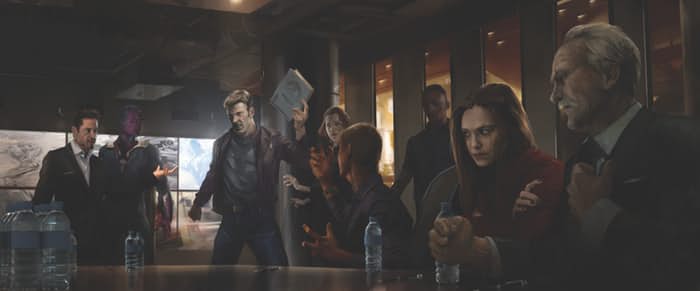 What do you think of the alternate looks for The Vision? Would you rather have seen him in one of these sharper outfits, or were you happy with the final costume choice in Civil War? Let us know in the comments!
Captain America: Civil War is now available on DVD and Blu-ray and for digital download.