Yondu Udonta is one of the most intriguing characters featured in Guardians of the Galaxy. The blue-skinned bandit takes pillaging to an interstellar level. Portrayed as a baddie, he is not the clear-cut villain. Obviously, not in the slightest the downright hero either. Yondu is a buildup of wrongdoings and soft spots that render him dreadful and endearing at the same time.
So, no wonder so many questions pop up around his role in the upcoming Guardians of the Galaxy 2, set for release in theaters May 5th, 2017. Nothing official was aired out: so far, we know nothing about the plot. Nothing about the cast either. The only remaining certainty is James Gunn, director and writer of the prequel, is working on the script for the spinoff.
An end for a new beginning - what will Yondu be like in Guardians of the Galaxy 2?
Questions about Yondu's return to Earth are all the more justified: the bandit owns much of the ending of Guardians of the Galaxy. Is that a clue he will be one of the lead characters in the follow-up?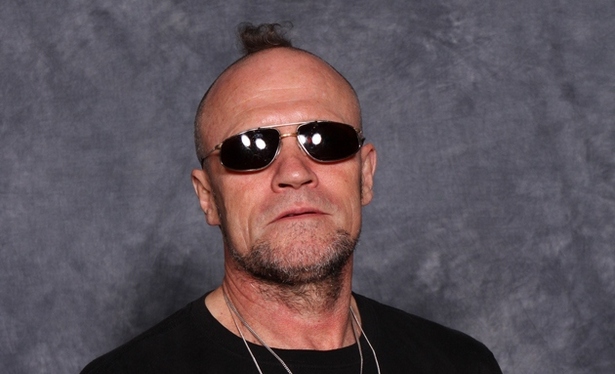 Here is what Michael Rooker had to say in an interview with Screen Rant: "["¦] Yondu likes all these earthling trinkets. He is very intrigued by the earth and everything about it. ["¦] I think Yondu really finds it quite entertaining. But it looks like he likes to collect these little deals from around the galaxy. He collected Peter Quill and a number of other little earthling kind of trinkets. I'm excited to get the opportunity to discover more about Yondu myself. So we'll be doing that together in Guardians 2."
When asked about the moral stance of his character, Rooker replied: "["¦] You know what? Hard to say. I'm going to see what occurs with Guardians 2 and we'll see what happens. It has the potential of going either way and a little mixture of both. Who knows?"
So, there you are: chances are Yondu will come off as a baddie or as a good character. He will or he will not return to Earth. Well, way to go, Michael Rooker! He talks a lot about his role, but no slip of the tongue there to let us in on the future of the character.
We will all accept his invitation and watch the movie. But until then, if we were to read between the lines, we'd say the good side in Yondu Udonta will prevail. And that he will return to Earth. What's your take on this discussion? Share your thoughts here and let us know what kind of a Yondu you see for Guardians 2.