Marvel's Agent Carter is one of the most keenly awaited TV shows to be aired in 2015 on ABC. This is the first standalone show of the iconic Marvel heroine, so fans' eagerness is understandable. She's Captain America's sweetheart. With Steve Rogers presumed dead in an explosion, Peggy Carter turns into a tough agent of S.H.I.E.L.D. during World War Two.
Well, that's what triggers Peggy's story as Agent Carter, but we'll have to wait and see how the character is developed in the upcoming series. Season 1 is due to open on ABC in just a couple of days, January 6th. The waiting game is almost over and until the premiere, watch the video below.
Hayley Atwell speaks about Agent Carter
"You look like a lady looking to dance". The perfect guise for hard-hitting Agent Carter. Hayley Atwell exquisitely combines the ladylike panache of the typical pinup girl and the ruthlessness required by her job. Atwell speaks about "the emotional and psychological cost of her character", meaning Agent Carter also has an inner battle to fight.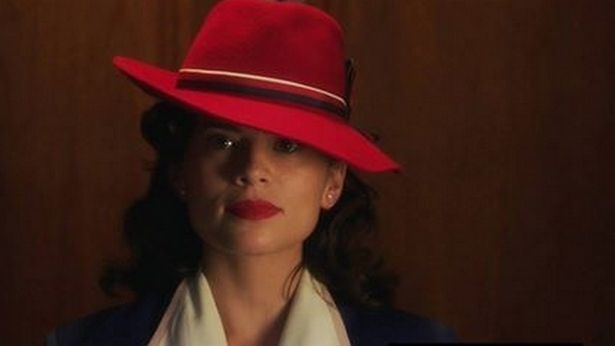 Let's review the crew to see who we owe Agent Carter to. The likes of Louis D'Esposito, Tara Butters, Michele Fazekas and Christopher Markus are in charge with production. Stephen McFeely, Chris Dingess, Kevin Feige, Alan Fine, Joe Quesada, Stan Lee and Jeph Loeb also chip in.
Christopher Markus and Stephen McFeely wrote the script. Agent Carter lineup features, next to Hayley Atwell (lead role), Dominic Cooper (Howard Stark), Chad Michael Murray (Jack Thompson), Enver Gjokaj (Agent Daniel Sousa), James D'Arcy (Edwin Jarvis), Shea Whigham (Chief Roger Dooley).
That's quite the crew, listing names that have made a career with Marvel. Hoping for the best for the upcoming Agent Carter, we're counting the days until January 6th. Jump in and let us know your expectations for Marvel's Agent Carter!