The release of Doctor Strange is just nine days away, and we're continuing to see new promotional material for the movie on a nearly daily basis. The latest is a LEGO poster for the film from Entertainment Weekly. It features a LEGO version of Stephen Strange, who appears in the video game LEGO Marvel Super Heroes. Check out the poster below: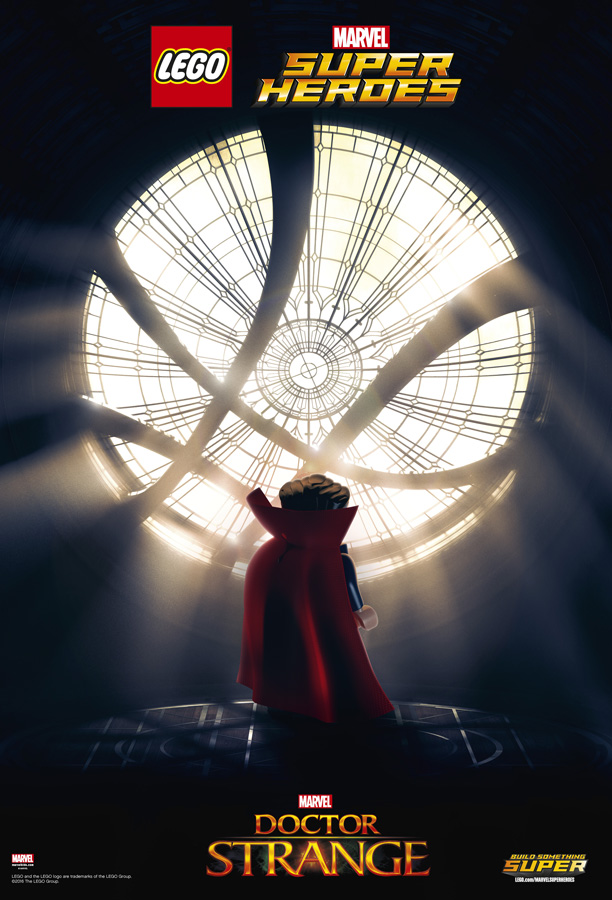 A new promo clip has been released, as well. It features Benedict Cumberbatch embracing his role as a doctor and assessing injuries from Captain America: Civil War. The clip ends with a description of Doctor Strange that could convince even the least enthusiastic of fans to see it on November 4. You can watch the promo here:
Doctor Strange stars Cumberbatch, Chiwetel Ejiofor, Rachel McAdams, Benedict Wong, Mads Mikkelsen, Michael Stuhlbarg, and Tilda Swinton.