As the MCU heads deeper into Phase 4, new characters are being introduced from across the Marvel Universe. Some, like Tatiana Maslany's She-Hulk, are long overdue; others, like "Eternals," introduce casual fans to some of Marvel Comics' more obscure corners. The Marvel miniseries on Disney+ also allow Marvel to take deep dives on characters old and new, from Wanda Maximoff in "WandaVision" to Kamala Khan in "Ms. Marvel."
The Disney+ series "Moon Knight" is something different, focused on a relatively little-known hero from the comics with no current ties to the rest of the previously established MCU. By introducing Marc Spector, the U.S. Marine-turned-servant of an Egyptian deity, as a standalone character, Marvel offered audiences its first genuine character study since 2008's "Iron Man." This was a major draw for two of the show's stars, Oscar Isaac and Ethan Hawke.
Given the success of "Moon Knight," it's easy to predict that Marvel will release more projects like this. There are plenty of heroes and villains across the Marvel Universe who could use a little more room to be introduced. Some are veterans of Marvel movies who deserve their spotlight, while others are important comic characters with more backstory than can fit in one film. With that in mind, here's a look at some Marvel heroes and villains who'd be great for future MCU character studies.
Dane Whitman
Shortly after Kit Harington hung up his cloak and sword following eight seasons as Jon Snow on "Game of Thrones," he was cast in Chloe Zhao's MCU directorial debut, "Eternals," landing a supporting role as Dane Whitman. Although the character mostly serves as the boyfriend of Gemma Chan's Sersi in the film, the post-credits scene alludes to Whitman's future wielding the Ebony Blade, making him the comic book character is known as the Black Knight.
Black Knight has a long history in Marvel Comics. Not only is he the descendant of a member of King Arthur's Round Table, but he's also a part-time Avenger. More recently, he anchored the comics miniseries "Black Knight: Curse of the Ebony Blade," in which it's revealed that Whitman abandoned his fiancee when she was diagnosed with cancer. Now as the wielder of the Ebony Blade, Whitman can grow stronger thanks to the curse it bears. This fascinating struggle between Whitman's desire to be a hero and his succumbing to the sword's desires would make the perfect conflict for a Disney+ series. Given that the "Eternals" post-credits scene also alludes to Whitman meeting Mahershala Ali's Blade, the Black Knight may even find himself a mentor in the vampire slayer.
America Chavez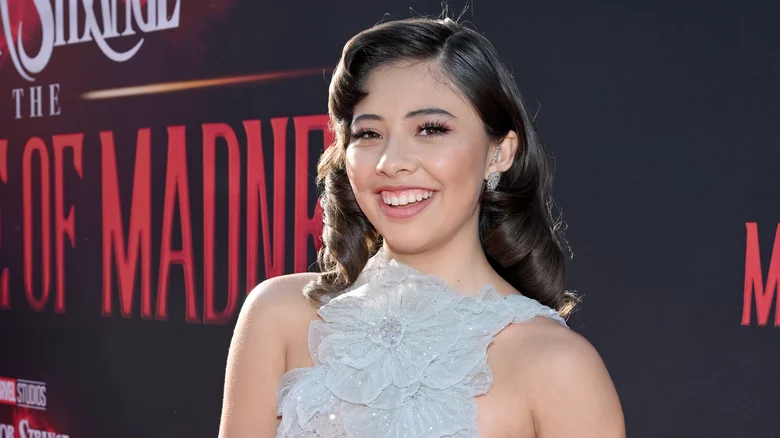 Xochitl Gomez made her MCU debut in "Doctor Strange in the Multiverse of Madness" as the super-powered teenager America Chavez. Just like in the comics, Chavez grew up on the Utopian Parallel and travels to Earth-616 (or Earth-199999, depending on who you ask) after discovering that she can teleport through the multiverse. In "Multiverse of Madness," this makes her the target of Wanda Maximoff, who wants to absorb her power and use it to live a happy life with her children.
By the end of "Multiverse of Madness," America has proven to be a courageous and capable future Avenger. However, her lack of control over her powers means she has a lot to learn, and Strange leaves her to train to be a Master of the Mystic Arts in Kamar-Taj. It would be exciting to see America next in her solo adventure, using what she's learned to forge her own superhero identity as Miss America.
There's a lot that's yet to be uncovered about America's backstory. For instance, we learn in "Multiverse of Madness" that her parents disappeared through a multiverse portal. Hopefully, America will get to discover what happened to them, and if they're still alive. Additionally, America is one of Marvel's first LGBTQ+ characters, so a solo project could explore that aspect of her personality as well.
Yelena Belova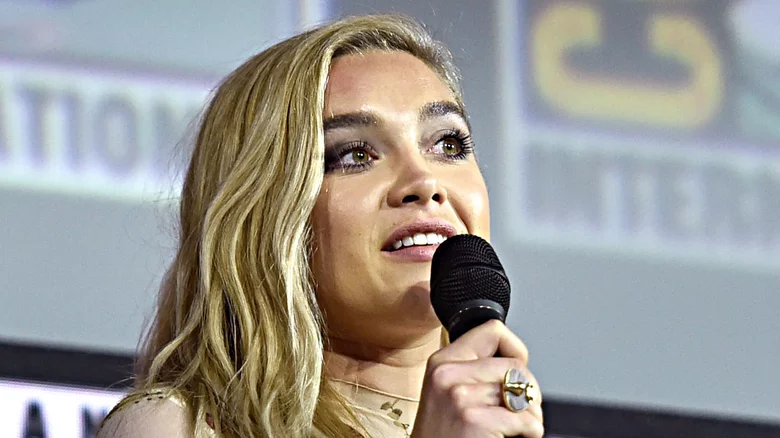 With only a few MCU appearances, Florence Pugh's Yelena Belova has already become a fan favorite. The character made her debut in 2021's "Black Widow," which takes place after the events of "Captain America: Civil War." The film sees Scarlett Johansson returning to her role as Natasha Romanoff, on a mission that reunites her with her adoptive family of Russian spies, including her little sister Yelena.
Yelena re-appeared in the Disney+ series "Hawkeye," out for revenge against Jeremy Renner's Clint Barton, believing he killed her sister. Her plans are thwarted after Clint and his protege Kate Bishop (played by Hailee Steinfeld) talk her out of it. The series ends with Yelena's future in the MCU uncertain, though it's been rumored that a "Thunderbolts" movie is in the works, reportedly featuring Yelena, Bucky Barnes, Taskmaster, and more.
It'd be smart for Marvel not to let the character remain stuck in supporting roles. A solo Yelena Belova movie or series would be the perfect chance for audiences to get to know her outside her family — although we wouldn't complain if a Yelena show or film reintroduced David Harbour and Rachel Weisz as her Russian spy parents.
Valkyrie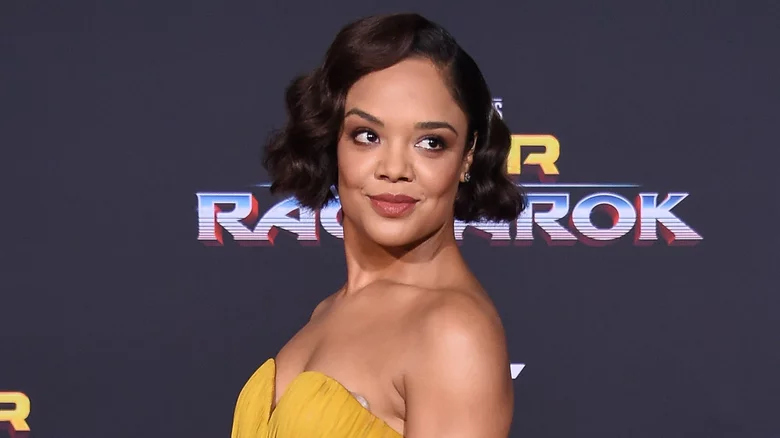 Tessa Thompson's Valkyrie debuted in 2017's "Thor: Ragnarok," joining Thor's team of Revengers against his sister Hela. The character later appeared in "Avengers: Endgame," battling alongside the Avengers in their final confrontation against Thanos. At the end of that film, Thor crowns her the new King of Asgard, a title she maintains in 2022's "Thor: Love and Thunder."
Valkyrie played a supporting role in the Marvel Cinematic Universe, but in the comics, the character has a long backstory. She was formerly Brunnhilde, one of many Valkyrie sent by Odin to defend Asgard against Hela, only to be left the last Valkyrie standing. A solo project following Valkyrie's journey from exiled Asgardian to the reigning king has tons of potential.
Since "Ragnarok," the comic version of Valkyrie has been influenced by the MCU, with a new Valkyrie known as Rūna who appears alongside Jane Foster in "King in Black: Return of the Valkyries." It'd be great to see more of Thompson's Valkyrie onscreen.
Silver Surfer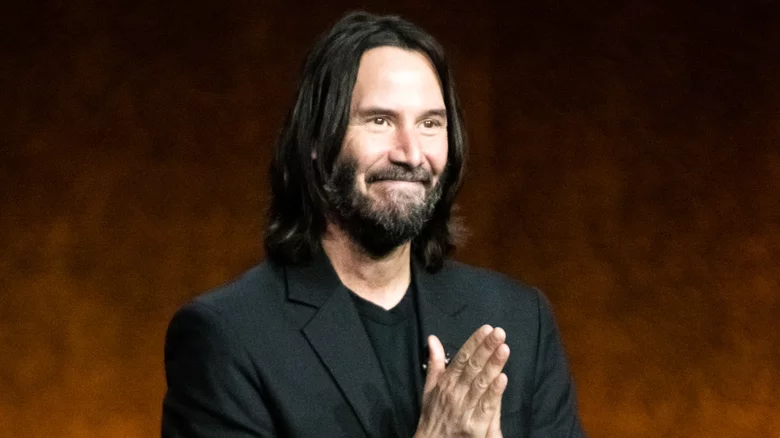 The Silver Surfer seems like a daunting character to introduce into the MCU. Originally an astronomer named Norrin Radd, he became the servant of Galactus, the destroyer of planets, in exchange for sparing his home world. With his powers, the Silver Surfer travels the cosmos searching for planets that Galactus can consume. Like Jean Grey, the Silver Surfer is another character who many Marvel fans believe was done dirty by their first live-action film appearance.
The cosmic herald appeared in 2007's "Fantastic Four: Rise of the Silver Surfer," voiced by Laurence Fishburne. Infamously, this film's interpretation of Galactus was depicted as an eldritch cloud engulfing the Earth. Since the MCU has managed to work in Celestials thanks to "Eternals," perhaps a more comics-accurate version of Galactus is now possible. With that in mind, a Silver Surfer solo project could be an attainable dream for fans, especially considering how Marvel has handled "Guardians of the Galaxy" or the Taika Waititi "Thor" movies.
A Silver Surfer project, whether it be a film or series, has backing from director Adam McKay. Though McKay is known for his work on films like "Step Brothers" and "Vice," his interest in Silver Surfer could pull him into the MCU. This could perhaps also be a perfect role for Keanu Reeves — and Marvel chief Kevin Feige has expressed interest in bringing him into the MCU at some point shortly.