All great things must come to an end. Such is the case with the current run of Black Panther. Marvel Comics has announced that author Ta-Nehisi Coates' groundbreaking run on the title will conclude in April with Black Panther #25. Coates has been writing the series since 2016, reinventing the character for modern readers. 
Coates had previously been a successful novelist and essayist, making the leap to superhero comics in 2016. His relaunch of Black Panther was in instant critical and commercial success. Issue #25 will conclude the ongoing  "Intergalactic Empire of Wakanda" storyline. 
"Ta-Nehisi has come up with a truly special finale here, one that not only wraps up the current story of T'Challa's attempt to stop Emperor N'Jadaka's conquest of Wakanda, but also deals with elements that reach all the way back to the beginning of Ta-Nehisi's run. And to that end, we're so thrilled to have Brian Stelfreeze, the artist who helped launch this run, return to draw this issue's epilogue," said editor Wil Moss. "BLACK PANTHER #25 is an immensely satisfying conclusion, with twists you won't see coming and repercussions that will be felt for years to come."
Here is the synopsis for
Black Panther #25
. 
"THE FINAL ISSUE OF TA-NEHISI COATES' LANDMARK RUN! It's the end of an era for the Black Panther as renowned writer Ta-Nehisi Coates concludes his Wakandan epic! Over four years, Coates has taken the Black Panther to hell and back and expanded Wakanda into the distant stars. Now, in his final issue, he brings T'Challa full circle, back to the home he left behind…and the crown he has never fully accepted. This is the story of a king who sought to be a hero, a hero who was reduced to a slave, a slave who advanced into legend…and the man who has struggled to hold up an empire in his bare hands. The journey will conclude, but the legend remains. Don't miss the close of a historic epoch in comic history!" 
It has not yet been revealed who will be taking over for Coates. It also isn't clear if Marvel will conclude the series and start with something fresh, or if another team will simply take over on issue #26. Daniel Acuña will finish the run with Coates as the book's main artist. Several covers for the upcoming issue have been revealed, including variants by Brian Stelfreeze and Sam Spratt. Have a look.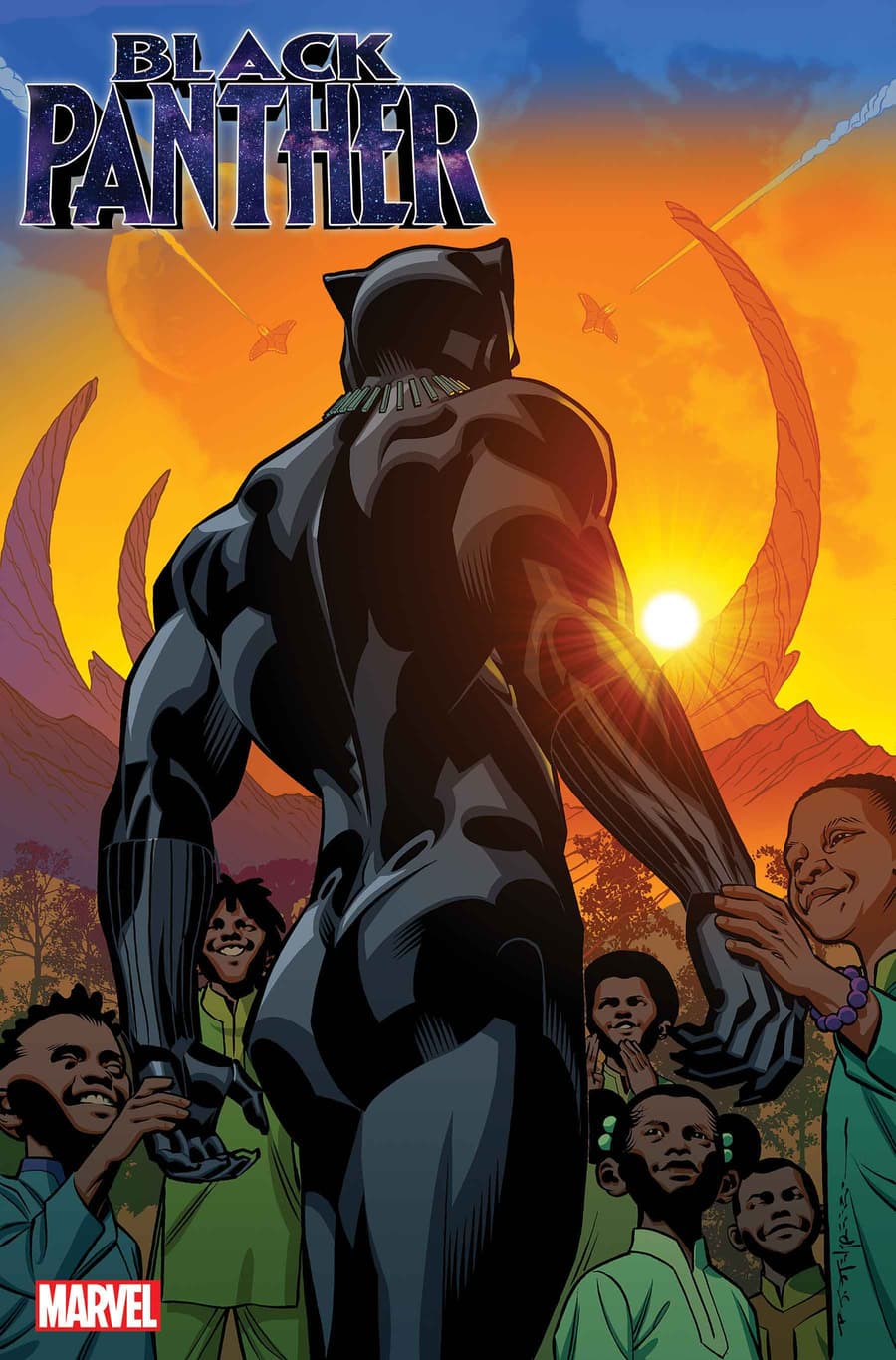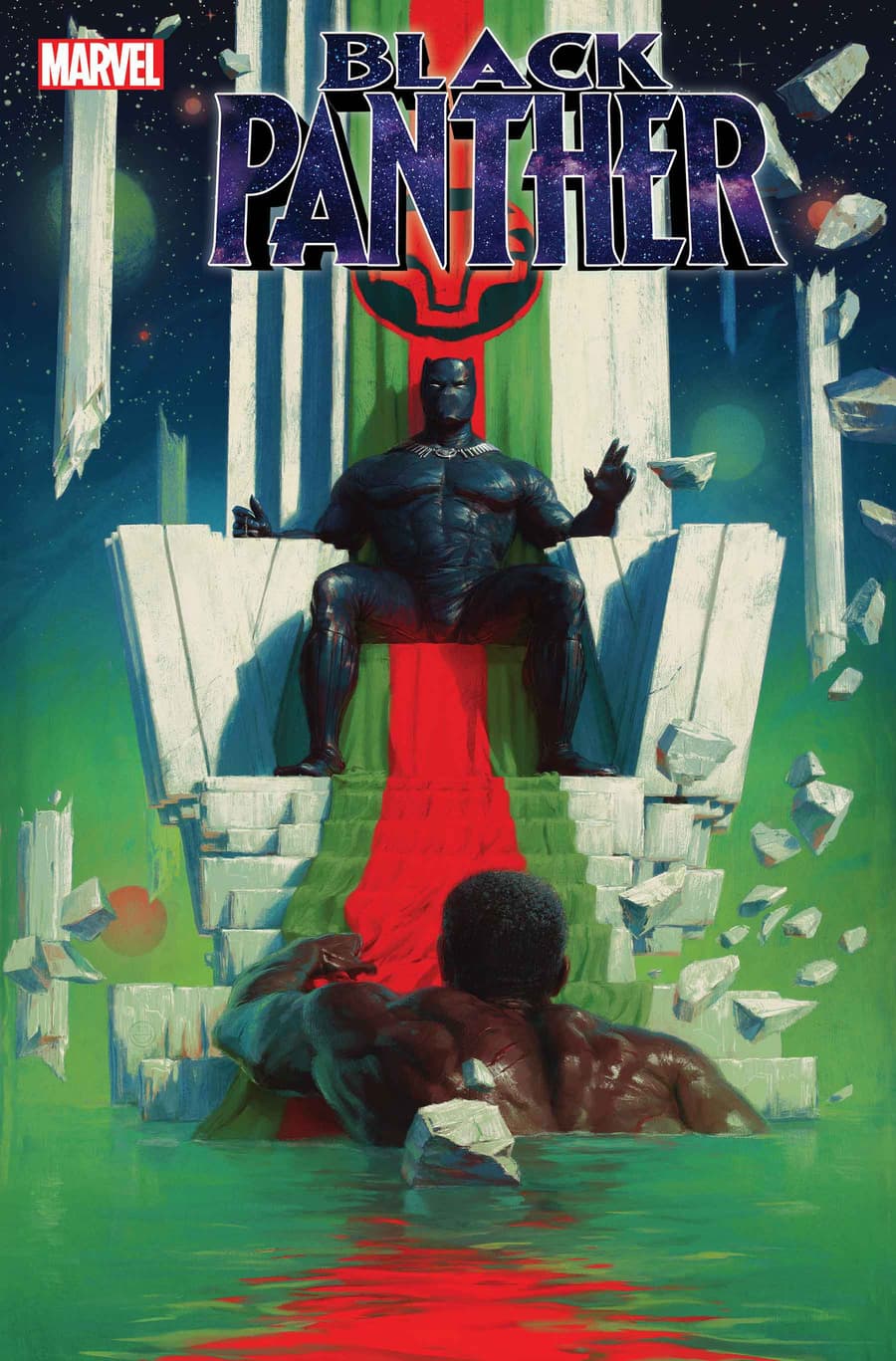 Aside from its impact in the world of Marvel Comics, Coates' run went on to influence the Black Panther solo film. Released in 2018, director Ryan Coogler's take on Wakanda grossed more than $1.3 billion at the box office, going on to earn a Best Picture nomination at the Oscars. Chadwick Boseman, who played T'Challa in the MCU, tragically passed away last year. Black Panther II is still happening but Boseman won't be replaced as T'Challa. 
Black Panther #25
hits shelves this April. 
So what do you think? Are you sad that Ta-Nehisi Coates is leaving Black Panther? Are you looking forward to seeing what comes next? Join in on the conversation over on Facebook or Twitter!