There are a lot of comic books out there; no one can read "˜em all. But let's be honest, if you're just reading Batman, Avengers, and Spider-Man, you're missing out on some of the best stuff being published.
Whether they're little known Marvel titles, hidden gem DC books, or wonderful creator-owned comics, these ten books are must reads for anyone who considers him or herself a comics fan. I promise you'll fall in love with at least one, and like at least half, or I will re-fund the money you spent reading this article. Which was nothing. So you get nothing (Good day, sir).
But here's my list. It was very hard to cut out so much of the amazing stuff out there, so I'm SURE I left something great out. But hey, pick something, and give it a read. NOTHING ON THIS LIST IS BAD. So what should you be reading? God, impatient much? I'll get to it. Starting with"¦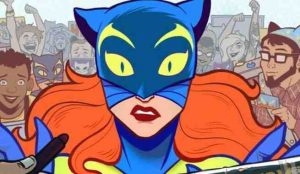 Source: comicbook.com
10. Patsy Walker, aka Hellcat
Marvel Comics are going through a creative renaissance right now. Seriously, since the "reboot" that wasn't, there have been an impossible number of great comics getting pumped out from the house of ideas.
And among those, all of the female-character-led books have been the most consistently fantastic. Ms. Marvel is industry-leading quality and Squirrel Girl is better than it has any right to be, but I feel both of those are well known books. So I wanted to focus on one I adore, and I pray it gets the readership it deserves: Patsy Walker, aka Hellcat.
Patsy, who made her MCU debut as Trish Walker in last year's Jessica Jones, is an out-of-work superhero with a complex backstory and a history of mistakes. She and her friends just try to get by while dealing with Patsy's past, supervillain threats, and the troubles that go along with living in New York City.
The series is laugh out loud funny, with an excellent supporting cast and an ever-present wit. Writer Kate Leth is producing absolutely delightful work and artist Brittney Williams gives the book a charming and unique look that is unlike anything else on the stands. Patsy rocks, check it out. Because seriously, if this gets canceled, I'm gonna be super pissed.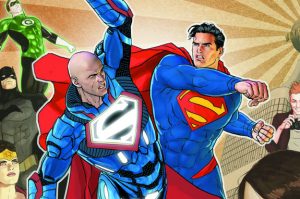 Source: newsarama.com
9. Action Comics/Superman
So these are technically two books and both are brand new, but I really like the direction they're headed in, and they seem to be working in tandem.
So one of DC's big shake-ups was that they killed off their rebooted Superman and replaced him with the pre-reboot version. This has left a fascinating vacuum in the universe, where the old Supes has to come out of his self-imposed retirement to help save the world once more. But with Lex Luthor vying for the title of Metropolis' hero, Clark may have a lot more to deal with.
The four issues that have so far been released (two issues of each) felt like the late nineties Superman comics I love. I also love the idea of Superman living in a world that is superficially like his own, but very different under the surface.
I've always loved Superman, and it seems that this will be a return to form for the character.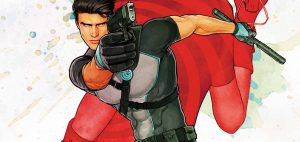 Source: dccomics.com
8. Grayson
Are you a Nightwing fan? Of course you are, who ISN'T? Do you want to read a wonderful Nightwing comic? Then check out the recently concluded Grayson.
It's basically over now, but it's recent enough that I'll stick it on this list. Plus, writer Tim Seeley (whom I love for his Hack/Slash series) will be continuing to write the character in the new Nightwing series.
Grayson is a kickass super spy comic starring everyone's favorite target of sexual harassment, Dick Grayson. No, seriously, Dick being harassed by every woman around him is a running gag. It's wonderful. As an agent of dubiously moral spy collective SPYRAL, Dick is under deep cover. Going on international escapades, working with his former friends, and kicking seven kinds of butt, Grayson is an espionage anomaly in the world of superhero books. The kind of comic book you always wanted, even if you didn't know it.
A bat-book in name only, Grayson is a fresh take on an old character that feels unique and thrilling. Even if it wasn't about the man with the best butt in comics, I'd still love it. But, I mean, that doesn't hurt.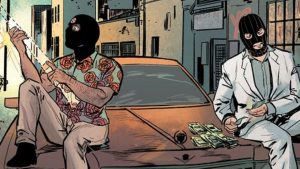 Source: nerdist.com
7. The Fix
This is my favorite comic book being published right now. Period.
The only reason it's so low down on this list is because as of writing this, only three issues have been released, so its cumulative weight is much less than that of longer-running books. But oh my god do I love this series.
The Fix tells the story of Roy and Mac, two scumbag career criminals who spend their days as cops. It's a book that revels in the goofy and the filthy, but never ceases to be funny. It has the energy of a great Shane Black movie and the craftsmanship of the best comics out there. The team behind it, Nick Spencer and Steve Lieber, were behind The Superior Foes of Spider-Man, which I'll still hold up as the best thing Marvel has published this decade. So, when I heard they were coming out with an Image series together, I"¦well, I made some very high pitched excitement sounds. They were quite embarrassing. But this book more than lives up to it.
I can't say too much about it without giving away the best jokes, but if you like hilarious crime stories or are a Los Angeles resident, this is the book for you, no doubt.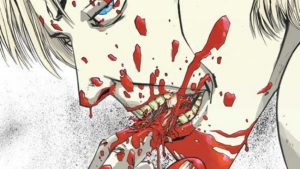 Source: the-peak.ca
6. Nailbiter
This one ain't for the faint of heart. It's one of the best, most unsettling thrillers on the market. Every issue of Nailbiter gives me that great Halloween-y feeling of delight I get when reading anything creepy and good.
The series is about the town of Buckaroo, Oregon, birthplace of sixteen of the most famous serial killers of all time. The most recent is Edward "The Nailbiter" Warren, who was released to live in Buckaroo once again. But when Army Interrogator Nicholas Finch heads into the town, hoping to find a missing FBI Agent who believes he's solved the mystery of Buckaroo, things get a lot more complicated.
Joshua Williamson and Mike Henderson come together to create a tense story that weaves moments of humor and horrible acts of violence into one seamless story. It's absolutely brilliant and I look forward to it each and every month.
So good, you guys, so good.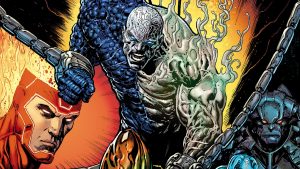 Source: dccomics.com
5. Legends of Tomorrow
No, it really DOESN'T have anything to do with the show. Like, at all, really.
Legends of Tomorrow is an anthology comic book featuring four short stories per issue. They all feature characters who wouldn't sell on their own, but they're beloved, at least to me: Firestorm, Metamorpho, Sugar and Spike, and the Metal Men.
I always have a soft spot for Firestorm, especially when he's being written by co-creator Gerry Conway. Metamorpho is one of the most underrated DC characters of all time. The Metal Men are permanent residents of my "I will read anything they are in" list. But my favorite, surprisingly, is the underrated and hilarious Sugar and Spike.
S&S is about two hirable young people who do the jobs you never thought of: when a superhero needs something embarrassing taken care of or recovered for them, they call Sugar and Spike. What ensues is a hilarious buddy book you never knew you always wanted.
A great anthology overall, with no bad stories within it.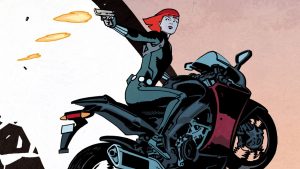 Source: marvel.com
4. Black Widow
Remember when I said every female-character-led Marvel book was on-point? Well Black Widow is no exception.
Hot off of one of the best Daredevil runs of all time (and when it comes to Daredevil, that is one hundred percent saying something) Mark Waid and Chris Samnee have turned Black Widow into an action packed thrill ride that is at its foremost unpredictable.
From its first issue, which blew me and every other reader away, to the most recent one, Black Widow is one of the best things on the stands currently. Refusing to acknowledge that would be a shame and an embarrassment on my part.
I've never been the biggest fan of the character, but Waid's writing and Samnee's art, which cements him as one of the best, if not THE best, working today makes this one of my most anticipated reads every issue.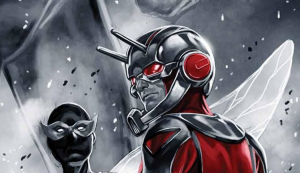 Source: latino-review.com
3. Astonishing Ant-Man
So good it hurts.
The five issue run of Nick Spencer's Ant-Man was one of my favorite comics of that year and so when I heard it was being revived as Astonishing Ant-Man, I was overjoyed.
The series follows lovable loser Scott Lang as he tries to start up Miami-based security company "Ant-Man Security Solutions" alongside former villains Machinesmith and Grizzly. This book is a laugh out loud fun time that really gets into Scott's head and makes him endearing. Before this, I was never a huge fan of Lang's, but Spencer's writing brings him to life in a way that feels fresh and charming.
One of the most enjoyable books Marvel is putting out, Ant-Man is a superhero book that everyone should be reading. And the Miami setting differentiates it from all the NYC-bound capes that abound in the rest of Marvel's output. Funny, full of life, and brilliantly clever, Ant-Man is more than worth your time.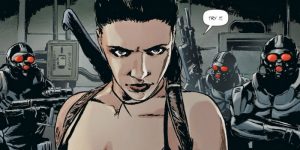 Source: screenrant.com
2. Lazarus
Are you a Game of Thrones fan? How about a lover of dystopian sci-fi? Oh really? Then boy do I have a comic for you.
Greg Rucka and Michael Lark's Lazarus was the book I read the fastest this year. Every time I finished a volume I headed back to the comic book store to buy the next one. Rucka and Lark are both masters of their crafts, and the work on this series really shows that fact.
The plot: in the near future, the world has fallen into chaos, with the various continents being divided up between several rich and powerful families. But because modern rich people are kinda weak and pampered, one member of each family is given intense combat and weapons training, cybernetics and biological enhancements, and – best of all – medical treatment. They are designated as the Lazarus.
The series centers on the designated Lazarus of the Carlyle family, Forever Carlyle. As she comes to terms with who she is, and navigates the complex political atmosphere around her, Forever serves as a great tour guide to the world of Lazarus. A fantastic and addicting series with a kickass protagonist and an amazing creative team, Lazarus is something you NEED to read.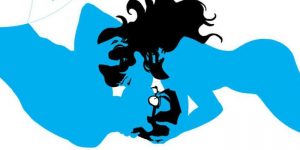 Source: Screenrant.com
1. Sex Criminals
This is not a recommendation for everyone. I mean, obviously, god, look at the freaking title of the series, does that look like a family-friendly-funtime to you?
Buuuuuuuuuuut, this is a comic book that I whole-heartedly adore. I really can't explore much of the plot at all without this getting decently NSFW, but I'll try my best. Jon works at a job he hates in a bank. Suzie works in a library she loves that is about to get foreclosed on. Each has a special super power. When they engage in certain activities (nudge-nudge wink-wink), they can stop time. So they decide to use this ability to rob a bank. You know, the one Jon works for.
What ensues is a laugh out loud hilarious, emotionally brutal comic series that is an absolute delight to read every month. Nothing about Sex Criminals isn't good. Creators Matt Fraction and Chip Zdarsky are top tier humorists whose work is unrivalable. Every joke in Sex Criminals lands and the emotionally honest moments ring all the truer for it.
A must read for anyone who isn't already somehow offended by the title.
#Brimper4Life
And there ya go, faithful readers. Any o' those sound interesting? Good, check 'em out, you'll like at least one.